V R Solutions is a professional Steel & Iron Casting Foundry which specialises in production of customised castings of various shapes, sizes & grades. This is in line with our motto "GET THE RIGHT SOLUTIONS".
Our foundries acquired with modern manufacturing facilities and testing capabilities to deliver quality assured castings with consistency. Our alliance with sister concern companies, we have capacity to cast single piece casting from few grams (in Lost Wax Investment / Lost Foam Casting) to 4000 Kgs (Sand / Centrifugal Castings) thus making it a one stop shop for any casting need. 
To emerge as a global market leader in the foundry industry and a major player in each of our market segments worldwide by offering world class products.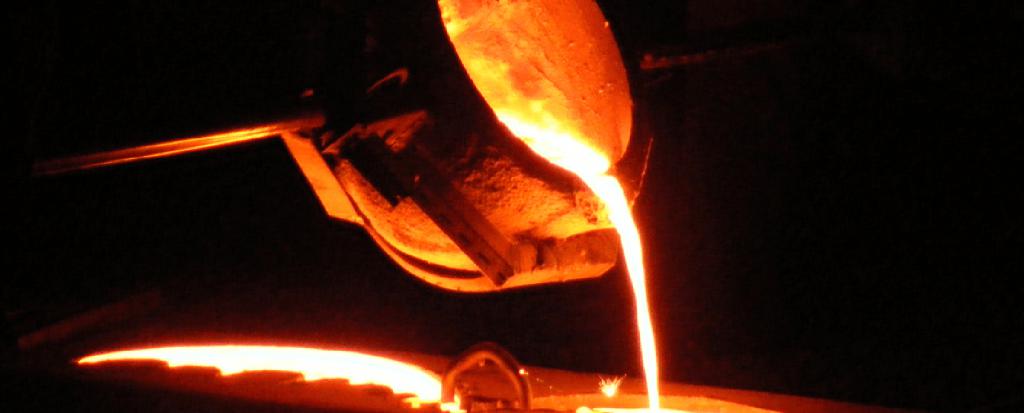 Our mission is to be a reliable global business source for all types foundry items such as Automobile, Pumps, Valves, Mining, Power-plants & all other General Engineering sectors.
Having dealt with customized castings since last two decades, we have gained expertise with various grades of castings. We have all sorts of required facilities for manufacturing of various grades like:
Sand Casting
Specialized for all types of Ferrous & Non ferrous grades. Casting weight range starting from 1 KG to 20000 KG single piece. Cater to general engineering, Pump & Valve, Automobile, Cement, Paper, Mining, Material Handling equipment, Steel plant & many more
Centrifugal Casting
Specialized in Stainless Steel, Copper & Aluminum based alloys. Casting size starting from Diameter 70 to 600 mm & Length up to 2 meter. We serve Marine, Automobile, sponge Iron, Cement, Oil & Gas Industries.
Investment Casting
Specialized in Steel, Stainless Steel & Nickel based alloys. Casting weight range starting from 60 grams to 70 kg single piece. We are proud to produce complex investment cast parts with superior surface finishes for Aerospace, Pumps & valves, Defence, Automotive, Oil & Gas.
Lost Foam Casting
Specialized in Cast Iron, SG Iron & Steel based castings. Casting weight range starting from 30 grams to 300 KG single piece. Suitable for Pumps & valves, Automotive, Medical & Electrical Insulator Industries.
 We provide custom based solutions for special grades for any type of precision casting having weight range starting from few grams to 3 MT single piece.
[collect-chat id="5ed53d20f906363bd69e6b92" height="500"]